Upcoming Theatre Auditions Hervey Bay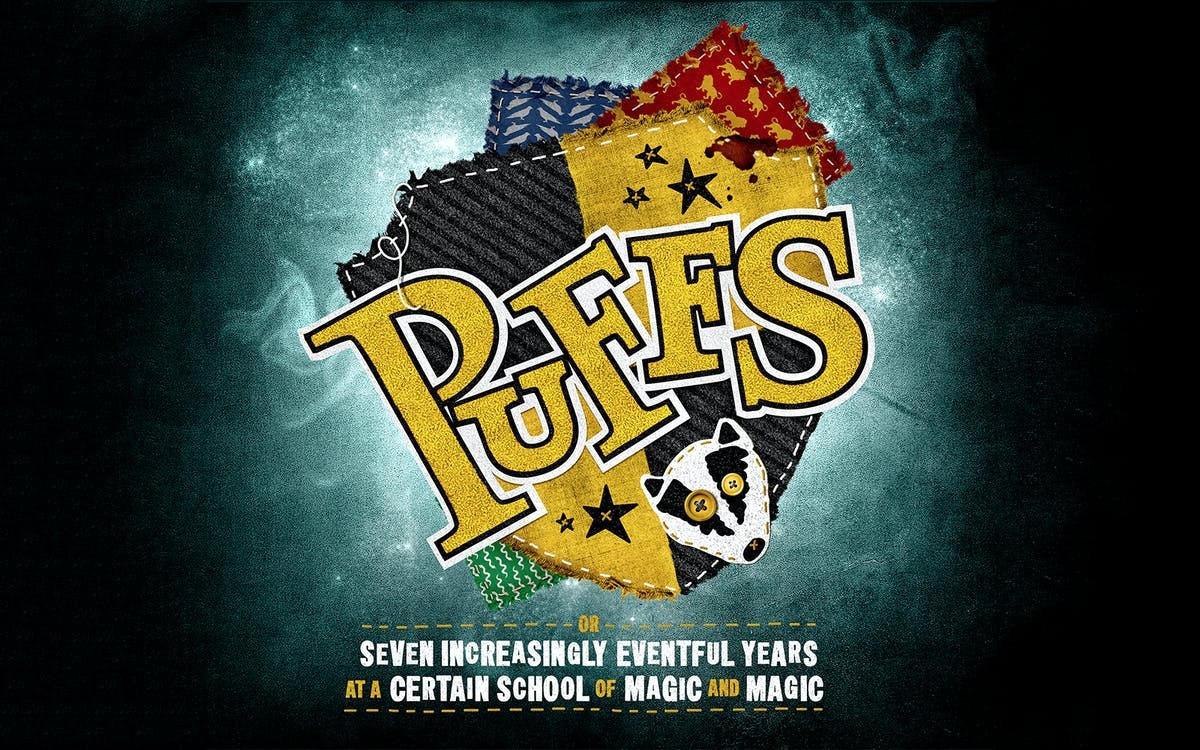 Auditions: Sunday, 10th April 2022 at 10am
By Matt Cox
Directed by Tim Holstein
Thank you for your interest in auditioning for 'Puffs, or Seven Increasingly Eventful Years at a Certain School of Magic and Magic' by Matt Cox. Auditions recommended for 13-19.
Performances: 1st – 17th July 2022, over 3 weekends
Comedy heavy production with most cast taking on multiple characters
Character-based English accents for most cast except the main three characters Oliver, Wayne, and Megan who have Australian/ neutral dialects.
High energy with a lot of physical comedy and culminating in a lot of fight/ combat scenes eg. Wizard battles, death scenes
Actors constantly switching between characters, so style of performance is very ensemble heavy and that expands into scene changes and prop shifting etc.
Cast required for all rehearsals due to frenetic nature of scenes
The show is very comedy-heavy and all about fun and enthusiasm. A great opportunity for teenagers to perform in a real production that is also thematically entertaining and challenging for an actor
Reviews
"PUFFS is more than a wink to every Potter fanatic that is still secretly waiting for an owl to barrel through the window with their Hogwarts letter. It is a heart-warming ode to anyone who has ever felt struck by the feeling that they're a bit ordinary."
– Alannah Maher via The Music
"This production is enthusiastic, high energy and surprisingly tender."
– MD Theatre Guide
""Puffs" exudes a jovial, winking fondness for all things Harry. For Potterphiliacs eager to revisit that world, that's enticement enough."
– New York Times
Audition Day
Please bring your completed Z-PAC THEATRE AUDITION form.
At the audition we will ask you to participate in some warm-up exercises and to read through your chosen monologues (maybe more than once). We will be looking to get a feel for your personality, ability to take direction, your acting creativity/ individuality, and what it would be like to work with you on this show.
It is important to acknowledge that rehearsal dates and performance dates will not change – you need to be available for all of them where possible
Call-backs will be completed on the day (if necessary). So that means there may be a period of waiting around. Please be patient as it is a long day for organisers also
Please bring a pen, water bottle, snacks, something to entertain yourself and your enthusiasm; nothing else is required
Recommended to wear nice comfortable clothing (theatre blacks work best)
Don't forget that there are plenty of areas you can volunteer for, like: props, lights, costumes, sound, publicity, set decorator, make-up. Feel free to ask if you are interested.
Cast Requirements
BEFORE AUDITION, PLEASE NOTE:
You will need to already be, or immediately become a member of Z-Pac Theatre if successful in your audition.
QLD Gov. requires demonstrated proof of vaccination (unless exempt)
This is an ensemble heavy performance, which means all 11 actors will need to be available for most rehearsals and all performances.
REHEARSALS: Weeknights Monday 7-9pm, Saturday 8:30am – 12:30pm
PERFORMANCES: 7:30 pm (9 nights), 2pm (matinee)
Characters
11 actors play approximately 30 characters. Ideally 5 males, 5 females, and 1 either… can extend to more actors if required.
Actors play the character not the gender per se, so many 'gendered' characters are played by either sex.
Characters have a cross-section of farce-heavy characters and archetypal acting will be required of most performers. There are serious moments in the show so some realism will also be required. Sometimes shifting emotions in this show can be jarring.
ACTOR 1
(Either Gender)
NARRATOR. the one with all the books – either gender
ACTOR 2


(Male)

WAYNE HOPKINS; a nerdy wizard boy from New Mexico.
ACTOR 3


(Female)

MEGAN JONES; daughter of the infamous Xavia Jones who thinks she should be in the Snakes house.
ACTOR 4


(Male)

OLIVER RIVERS; a mathematician wizard from New Jersey.
ACTOR 5


(Female)

HANNAH; a shy Puff who gets made fun of by the other houses… and: FIRST HEADMASTER/ PROF McG/ PROF SPROUTTY/ XAVIA JONES/ PROF LANNY/ RUNES TEACH/ MS. BABBLE
ACTOR 6


(Female)

LEANNE; a Puff who grew up as an only child and wants to be friends with everybody… and: GINNY/ HELGA/ FRENCHY
ACTOR 7
(Female)
SUSIE BONES; a Puff who lives in fear of death, due to the fact that her entire family died… and: HARRY/ COLIN/ HERMEOONE #2/ RIC GRYFF/ MYRTLE
ACTOR 8


(Female)

SALLY PERKS; She goes to school here… and HERMEOONE/ BLONDO MALFOY/ ROWENA/ RITA SCOOTER/ BIPPY
ACTOR 9
(Male)
CEDRIC; the lead Puff at the magic school… and MR. VOLDY; an evil and dark lord who wants to take over the school and kill Harry.
ACTOR 10
(Male)
ERNIE MAC; a very confident and self-obsessed Puff and: A VERY TALL MAN/ SEAMUS/ A CERTAIN POTIONS TEACHER/ PROF. TURBAN/ GHOST HISTORY TEACH/ PROF LOCKY/ MR NICK/ SAL/ SECOND HEADMASTER/ REAL MR MOODY
ACTOR 11
(Male)
J. FINCH FLETCHLEY;a flamboyant and happy Puff and: UNCLE DAVE/ GOYLE/ A FAT FRIAR/ CLUMSY LONGBOTTOM/ HERMEOONE #3/ VIKTOR/ MR BAGMAN/ ZACH SMITH
ENSEMBLE
DEATH BUDDIES; they're bad and they know it – played by everyone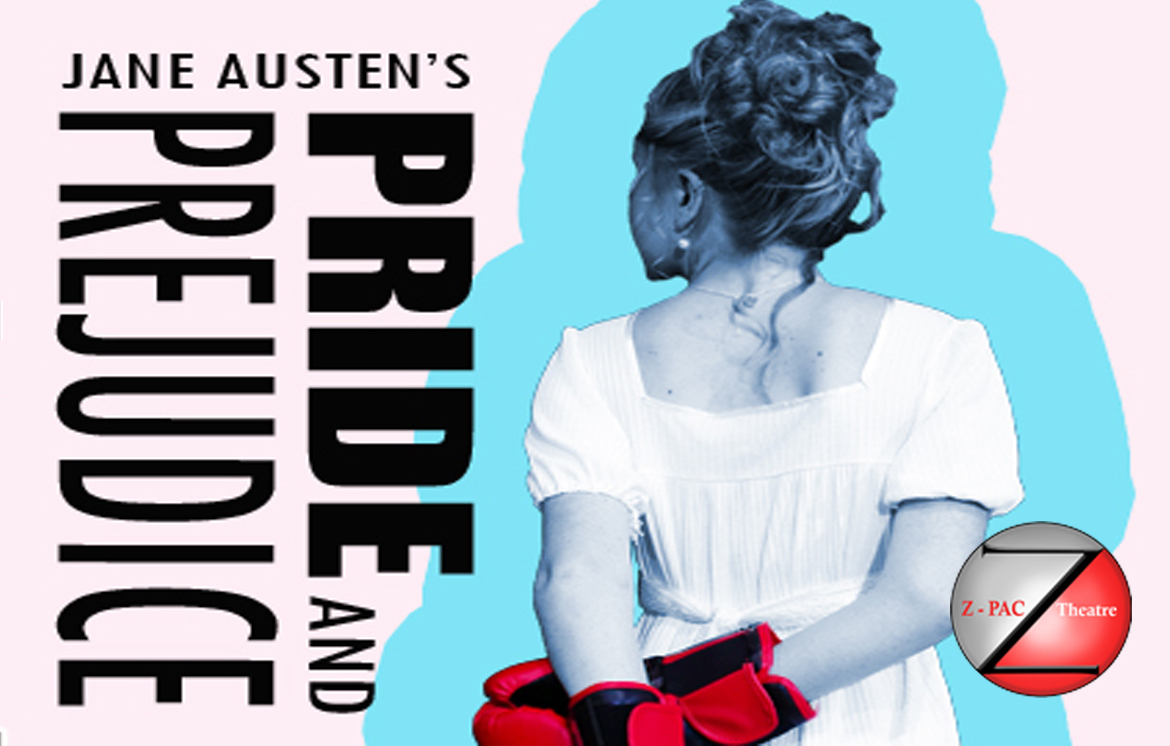 Auditions: Sunday 29th May 2022 at 1pm
By Kate Hamill based on the novel by Jane Austen
Directed by Theresa Saunders
Thank you for your interest in auditioning for Pride and Prejudice by Kate Hamill based on the novel by Jane Austen. Auditions open for 18+.
Performances: 9-25 September 2022; over 3 weekends (Friday/Saturday 7:30pm; Sunday matinee 2pm)
Action/performance-driven play requires lines down by 21st July.
English accents not required. Delivery/response to dialogue must be fast, fast, fast.
High energy play with significant movement, pace and some (rehearsed) period dancing.
All actors 'on stage, in light' the whole play and assist with moving flats, on-stage costume changes, prop movement, etc.

Actors 3,4,5,7 scheduled as required in first 2 weeks, otherwise ALL cast required ALL rehearsals.
It's about fun and laughs with like-minded creative, energetic, positive people, creating a fantastic crowd-pleasing production!
Reviews
"Hamill… has a gift for condensing three-volume novels into galloping two-act plays. Her screwball PRIDE AND PREJUDICE… is as frolicsome as her earlier efforts. It hasn't met a rib it can't tickle."
– The New York Times
"Hamill's PRIDE AND PREJUDICE has fun and charm to spare…full of high spirits and genuine mirth… She cleverly squeezes Austen's wide-ranging drawing-room comedy into the bodies of eight actors, almost all doubling to delightful and even moving effect."
– New York Magazine
Cast Requirements
BEFORE AUDITION, PLEASE KNOW:
You must be or immediately become a member of Z-PAC Theatre if successful in your audition. Join Online Now >>
QLD Gov. requires demonstrated proof of Vaccination (unless exempt).
This is an ensemble performance, which means, ALL 8 actors must be available for ALL rehearsals AND PERFORMANCES. Unfortunately, exceptions cannot be made for work or similar commitments. Please only audition if you can meet ALL of these time requirements. Thank you for your understanding.
REHEARSALS: (shown in green) Weeknights: 6.15pm-9pm / Sundays 1-5pm
PERFORMANCES: (shown in red) Evenings: 6.30pm / Sundays 1pm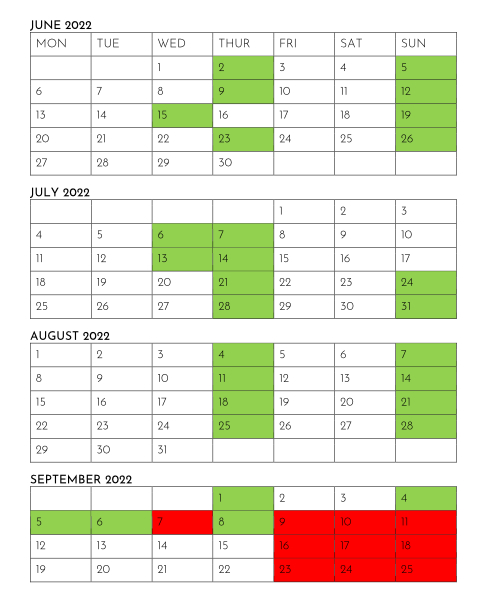 Characters
8 actors play 15 characters (male and female); ideal is 4 male and 4 female actors.
Actors do not play "at" being a man/woman but play the character, not the gender.
Besides Mrs Bennet, no character is demonstrative about emotions. The art of anger especially, is the quiet or pleasant quip, a gesture, a too bright smile etc.
Punctuation within the script 100% informs required delivery.
ACTOR 1
(Female)

JANE. 20s-30s. The eldest & most beautiful Bennet daughter. Kind, humble, idealistic, nurturing. Always tries to do the right thing. Falls in love with Mr Bingley but her desire to behave appropriately seems to jettison her chances of the match.

MISS DE BOURGH. Lady Catherine's daughter: a gremlin. Probably allergic to the sun. Unseen underneath all her veils (scarves/wraps), she may be covered in scales; literally speaks in incomprehensible slurs. According to Lady Catherine, she is by hope, betrothed to Mr Darcy and his fortune.

ACTOR 2


(Female)

LIZZY. 20s-30s. A year or two younger than Jane. Clever, spirited; can be sharp-tongued, but in a quiet clever, pleasant way. Gets flustered but prides herself on good judgement. Not especially beautiful. Horrified by marriage, after absorbing the lessons of her parents' marriage. Both captivated and repulsed by her perception of new-to-town Mr Darcy, she acts out and calls him out; a tumultuous connection ensues.
ACTOR 3


(Female)

LYDIA. 14. The youngest Bennet. Lively, playful, mischievous, opinionated, naughty but observant and disdainful of social limitations. She 'watches' but adopts only the behaviours she prefers and becomes obsessed with the 'game' of courtship and marriage.

LADY CATHERINE. Older and off-the-charts arrogant! Plum-in-mouth, classist dictator with no end of opinions. Her goal is to merge fortunes with Darcy by having him marry her 'reptile' daughter.

ACTOR 4


(Male)

MR DARCY. 30s-40s. One of the richest men in England, desired by the elite for his good looks and fortune. Too proper for his own good; awkward and withdrawn in most social contexts. Prides himself on self-control, good judgement, proper social connections – hence his internal battle with his undesired, frustrating and incompressible attraction to Lizzie.
ACTOR 5


(Male)

MR COLLINS. A pedantic, obtuse, awkward, self-delighting, rotund clergyman. The original mansplainer. Rector to Lady Catherine and next in line to inherent the Bennets' house (as the Bennets have no male heir). A hideous flower-obsessed man, ill-desired.

WICKHAM. An unfairly handsome and charming gentleman of the women. Probably a sociopath. Raised with Darcy, but they have fallen out. He is jealous and manipulative and self-centred to regain some fortune.

MISS BINGLEY. A very rich/ beautiful young woman. Fancies herself witty and observant. Is obsessed with Mr Darcy but prone to a glass of 'punch' or two.

ACTOR 6


(Male)?

MR BINGLEY. 30s/40s. Loves the world and the world loves him: pleasant, fun, up-beat, good natured. He is Mr Darcy's particular friend, almost literally a dog. Is enamoured with Jane Bennet until Darcy intervenes.

MARY. The third Bennet girl. Violent & dark undertones; prone to pedanticism and sulking. A dark goth character trapped in an Austen world. Coughs to get attention or to make a point; may fancy she is dying. Her literal presence is forgotten. When seen, all characters are literally 'horrified' by her appearance.

ACTOR 7
(Male)?

CHARLOTTE. Same age as Lizzy. A practical girl with a sense of humour. Her practicality finds her matching herself with the undesired Mr Collins. She tries her best in the match, but his behaviours are sometimes too much to bare.

MR BENNET. The patriarch of the Bennet family. A good, witty man. Finds amusement in absurdity; often looks for respectable escape from the chaos of family life. Can be somewhat apathetic; probably a bit depressed. Enjoys antagonising. Disappointed in his too-tumultuous marriage to Mrs Bennet.

ACTOR 8
(Female)?

MRS BENNET. The matriarch of the Bennets. Mostly a silly, sometimes loud, sometimes petulant, but high-energy ridiculous woman. A hypochondriac when she's upset, she rules the house with deplorable opinions and judgement, traumatising her family with hideous regularity as she plots terribly to marry off her daughters before Mr Bennet dies and the family is broke.

SERVANTS. Big voiced, indifferent, eye-rolling.
Audition Day
Please bring your completed Z-PAC THEATRE AUDITION form.
At the audition we will ask you to participate in some warm-up exercises and read some of the script excerpts attached (once, maybe multiple times). We will be looking to get a feel for your personality, delivery ability and what it would be like to work with you on this show.
Remember REHEARSAL and SHOW DATES ARE FIXED!!!
If absolutely necessary, 'call backs' would be scheduled evenings of Tuesday 31st May or Wednesday 1st June.
Remember, there are so many other areas you could volunteer for, like: props, costumes, lights, sound, assistant stage manager, publicity, producer, set decorator, make-up!
If you are interested in auditioning for one of these productions, please have a look at the individual audition event for further details (roles, audition pieces, etc).
When auditioning for a production, please check the calendar to ensure you are available, not only for the show dates, but also for the rehearsal dates.
By auditioning you are agreeing:
That you have read the Rehearsal Schedule and you have no current commitments which would cause you to miss rehearsals and are able to attend ALL performances
Anyone under the age of 16 has their Parent/guardian permission to be fully involved in the production
If successful, you will give full attention to the production and will accept the directions of the Direction team.
You are, or agree to becoming, a financial member of Z-PAC Theatre.
For productions with children in the cast, all cast members will be required to submit an application for a Blue Card (Note: There is no charge for this application)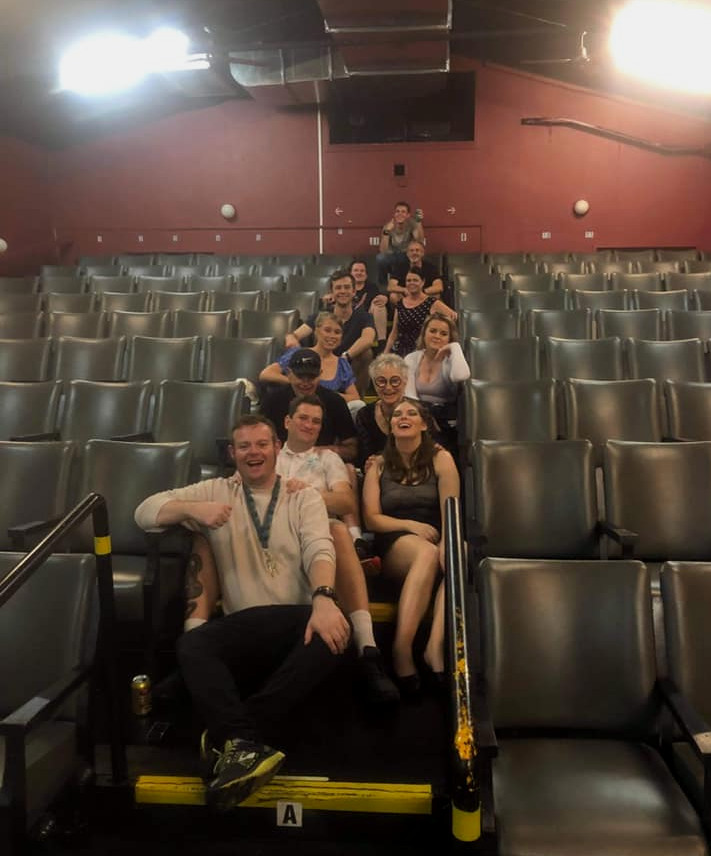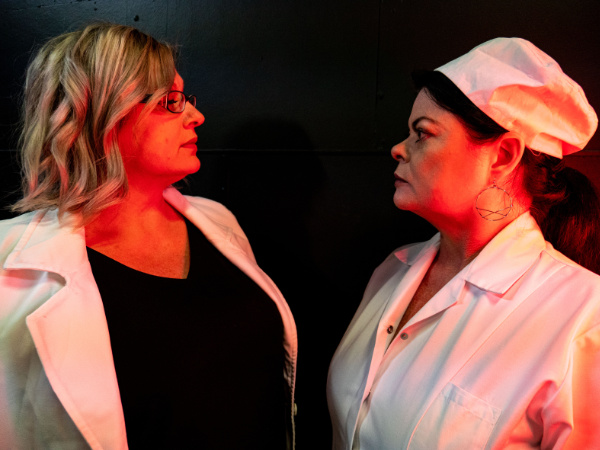 SUBMIT YOUR SHOW PROPOSAL
To submit a proposal for consideration for the following calendar year, simply: Download the form and return to Z-PAC with details of your idea.
Directors will be notified about submissions prior to the Season Launch Evening.