Z-PAC Theatre Latest News
Check out this page for all the latest Z-PAC Theatre latest news.
Become a Z-PAC Theatre VIP by joining our mailing list. You'll get all the latest news delivered right to your Inbox!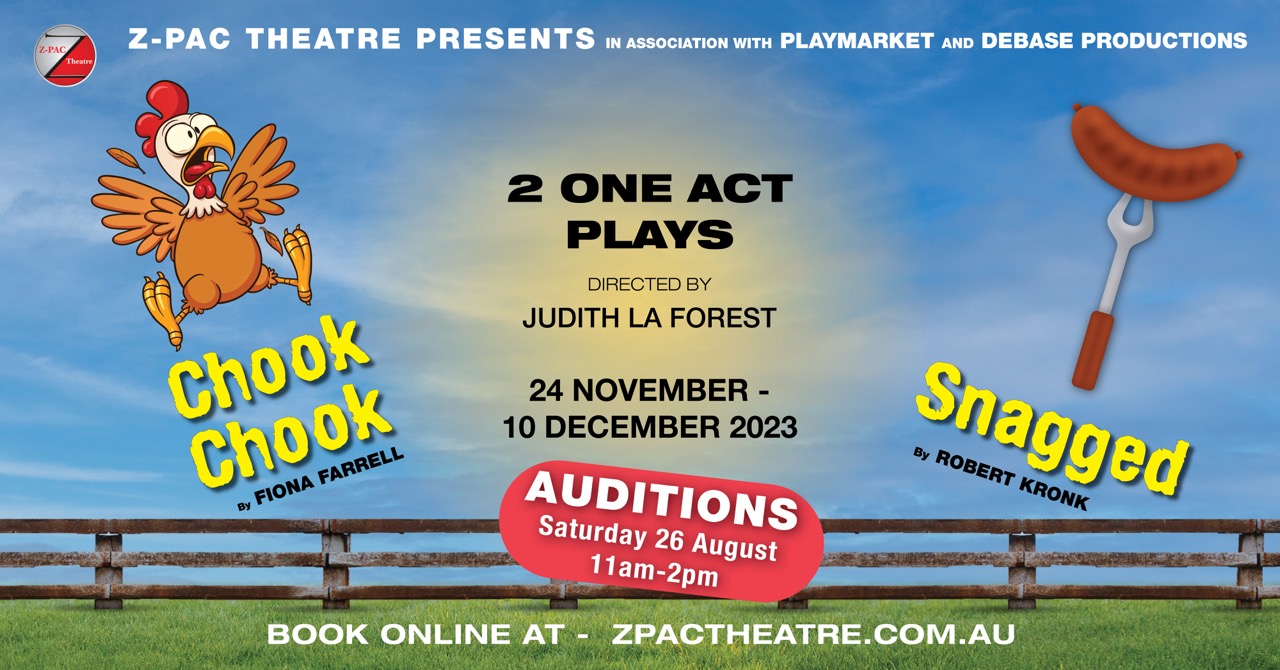 Z-PAC News – November 2023
Chook Chook / Snagged
For a feather-ruffling, sausage-sizzling double bill of fun, book your tickets to 2 One Act Plays – Chook Chook & Snagged
Let's make it a 'poultry' in motion! 🐔🌭🎭🎉
SHOW DATES: November 24 to December 10, 2023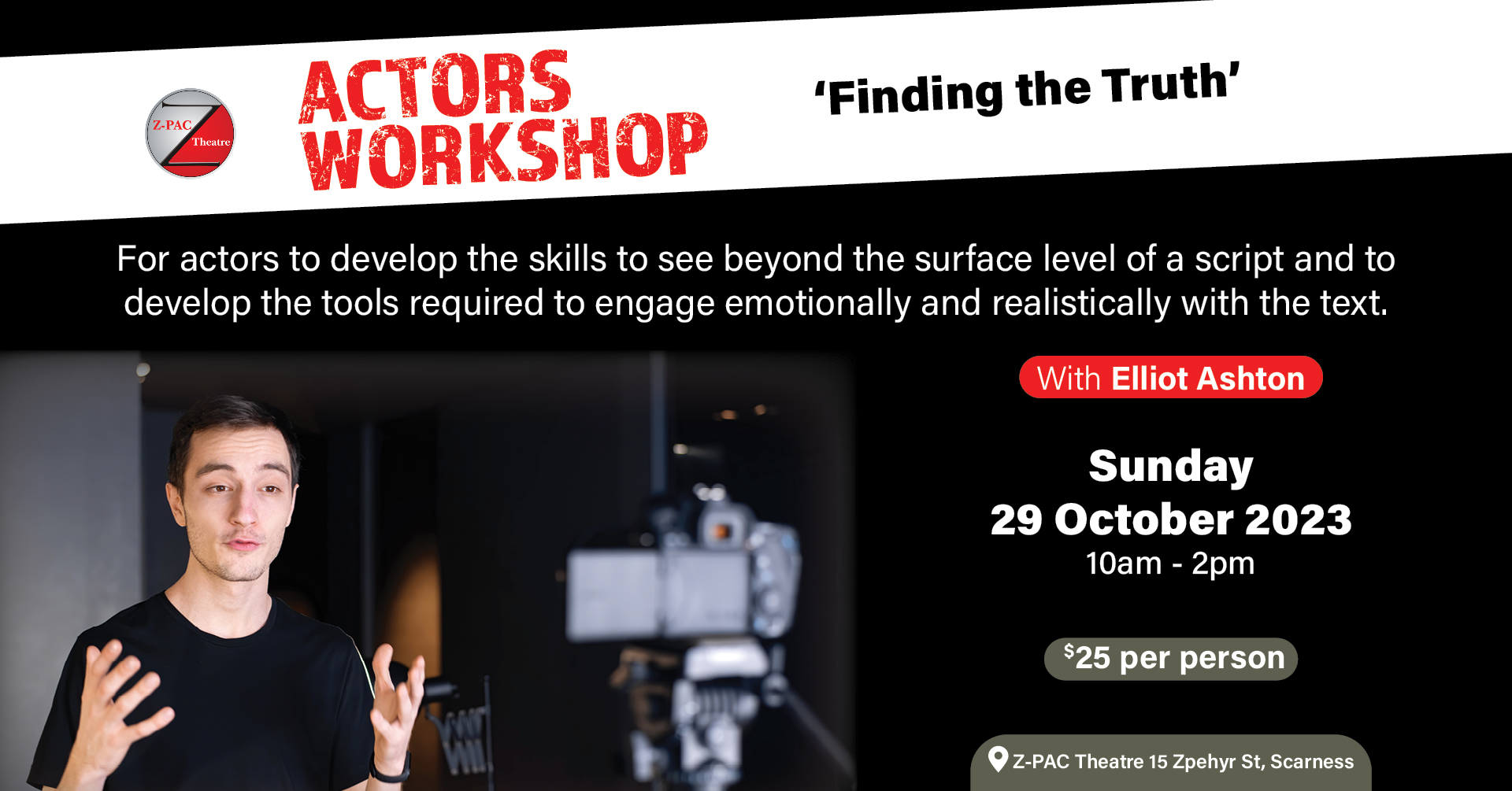 Z-PAC News – October 2023
Join us for an immersive journey into the art of acting!
"Finding the Truth" workshop offers a dynamic experience where actors delve beneath script surfaces. From warm-ups to Stanislavsky's method, participants explore scenes from movie and play scripts to create memorable performances.