In 1964 a group of people who loved theatre formed the Hervey Drama Circle with Lyn Dahl as the leader at St. Joseph's Parish Centre.
Since then, a large number of productions have been produced in Hervey Bay.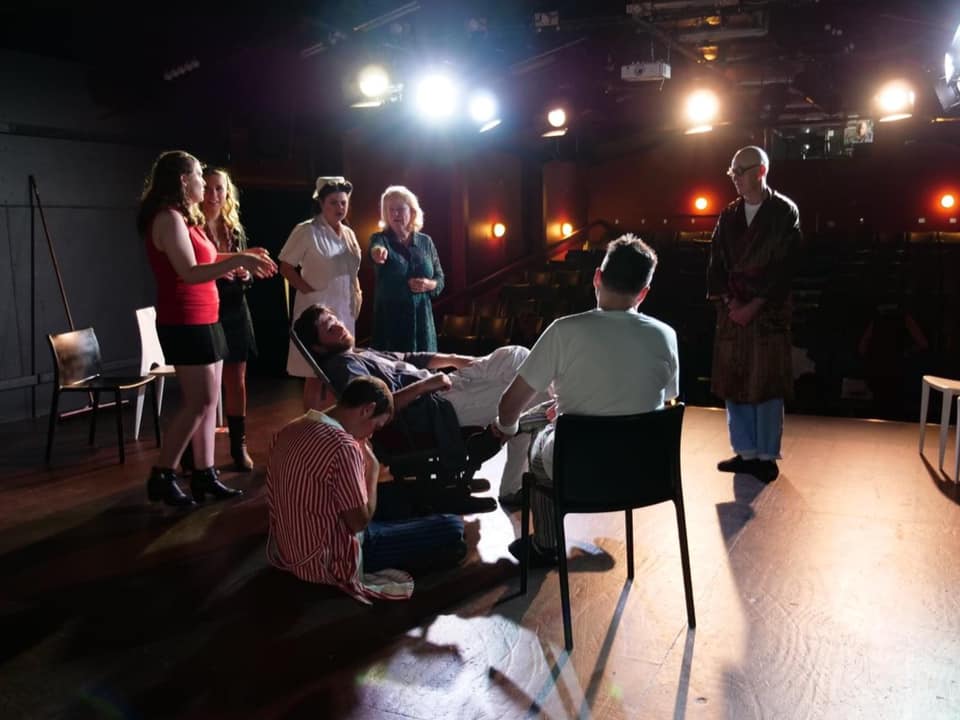 We would appreciate your assistance.
There are a number of productions over the Z-PAC Theatre history of the theatre where our archiving records are missing or incomplete. Please take a look at the list below and let us know if you have any of these missing programs, posters, etc which we may be able to copy to add to our records.
1964
One Act Plays – The Proposal; The Lovely Miracle; A Room in the Tower
Candied Peel
1968
Woman in a Dressing Gown
1976
Slaughter on St Therese's Day
1977
The Flipside
Snow White and the Dreaded Dwarves
One Day of the Year
1978
Trespassers Will Be Prosecuted
1979
The Harem
The Bear
My Foot
Dimboola
Bird Bath
1980
Murder Story
Mixed Doubles
Billy Liar
1981
The Killing of Sister George
The Club
Summer of the 17th Doll
Lovers and Other Strangers – A Night Out
George Meets Her End
A Night Out
1982
The Lion in Winter
Sing a Song of Sixpence
My Fat Friend
Aurelia
1985
The Dear Departed
Green for Danger
1987
Night Must Fall
Happily Ever Once Upon
Bonadventure
1988
Oh What A Beauty
Egad, the Woman in White
1989
Theatre Soiree
Murder Mystery
The Birthday Party
1991
Pirates of Penzance
All of My Sons
Extremeties
1993
A Mock Trial
Jest at the West
A Stretch of the Imagination
1995
Two Comedies and a Funeral
1996
Veronica's Room
Wanted One Body
1999
Cosi
The Haunted Nook at Farndale Castle
2001 - 2002
The Importance of Being Earnest
Jelly Beans
Shirley Valentine
2006 - 2007
The Cemetary Club
Away
Allo Allo
In 2014, as part of the 50 year celebration of Community Theatre in Hervey Bay, Z-PAC applied for and was successful in securing an R.S.L. grant to purchase commemorative plaques for all the shows we have done.
The task of collecting the names and details of cast and crew for these hundreds of shows has been enormous, but we have made significant progress and at present, there are over 70 plaques on display at the theatre.
However, there are gaps and above is the link to the database we have collated so far. If you have been involved in a show or have old programmes or posters that may shed more light on some of our productions, we would be grateful for your assistance.
Each show from 2014 now receives a plaque and from 2016, we are purchasing new plaques regularly to build up our historical representation on the walls at Z-PAC.